Music | Audio
---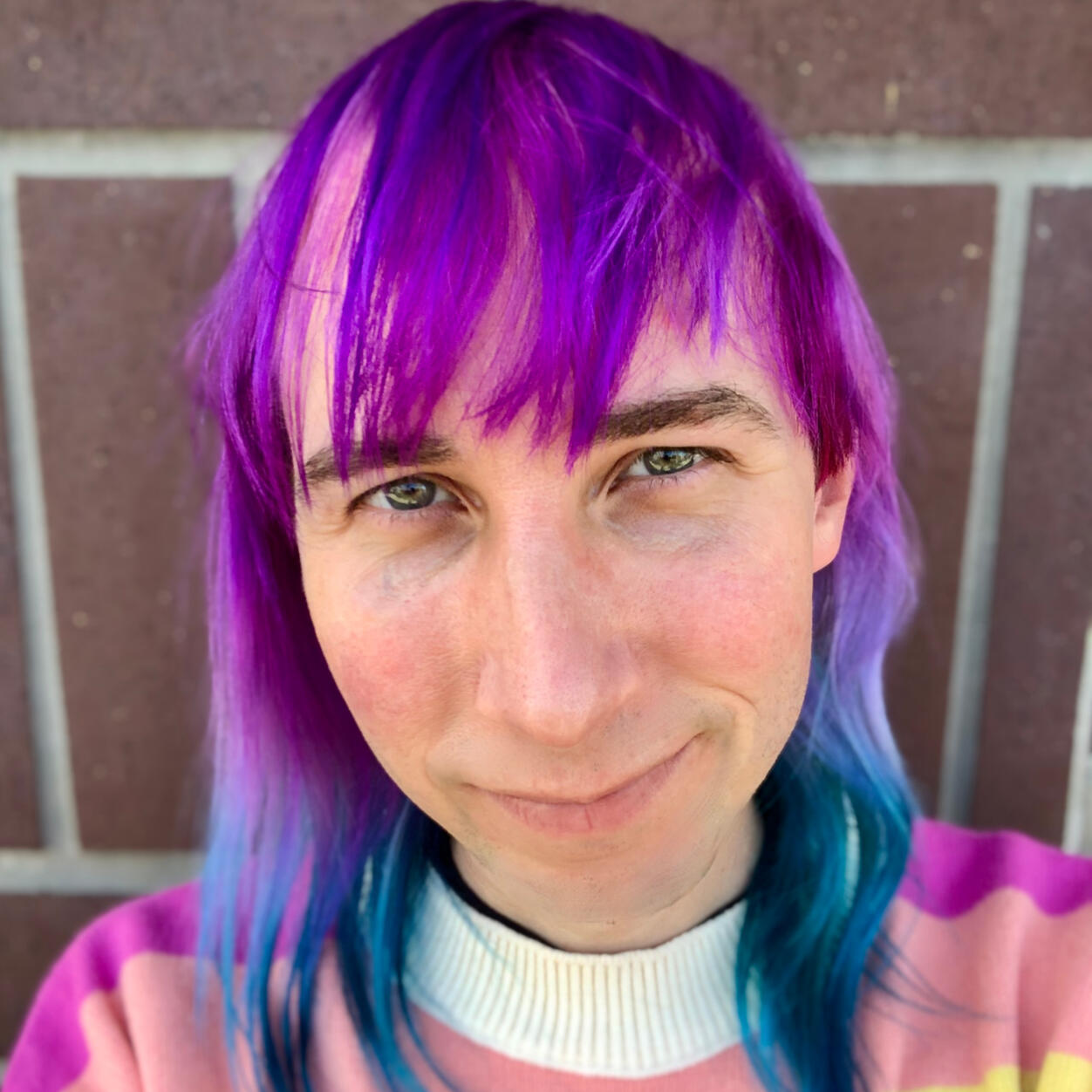 Hello!
♫ I am a composer, producer, arranger, singer, marimbist, & sound designer specializing in video games, animation, & pop music. You may have heard my work on Advance Wars 1+2: Re-Boot Camp, Vitamin Connection, Mao Mao, Heroes of Pure Heart, OK K.O.! Let's Be Heroes, or the tabletop RPGs from Hit Point Press, among many other projects.My purpose is to create deep, resonant, and lasting musical experiences for everyone.
---
Who I've Worked With
---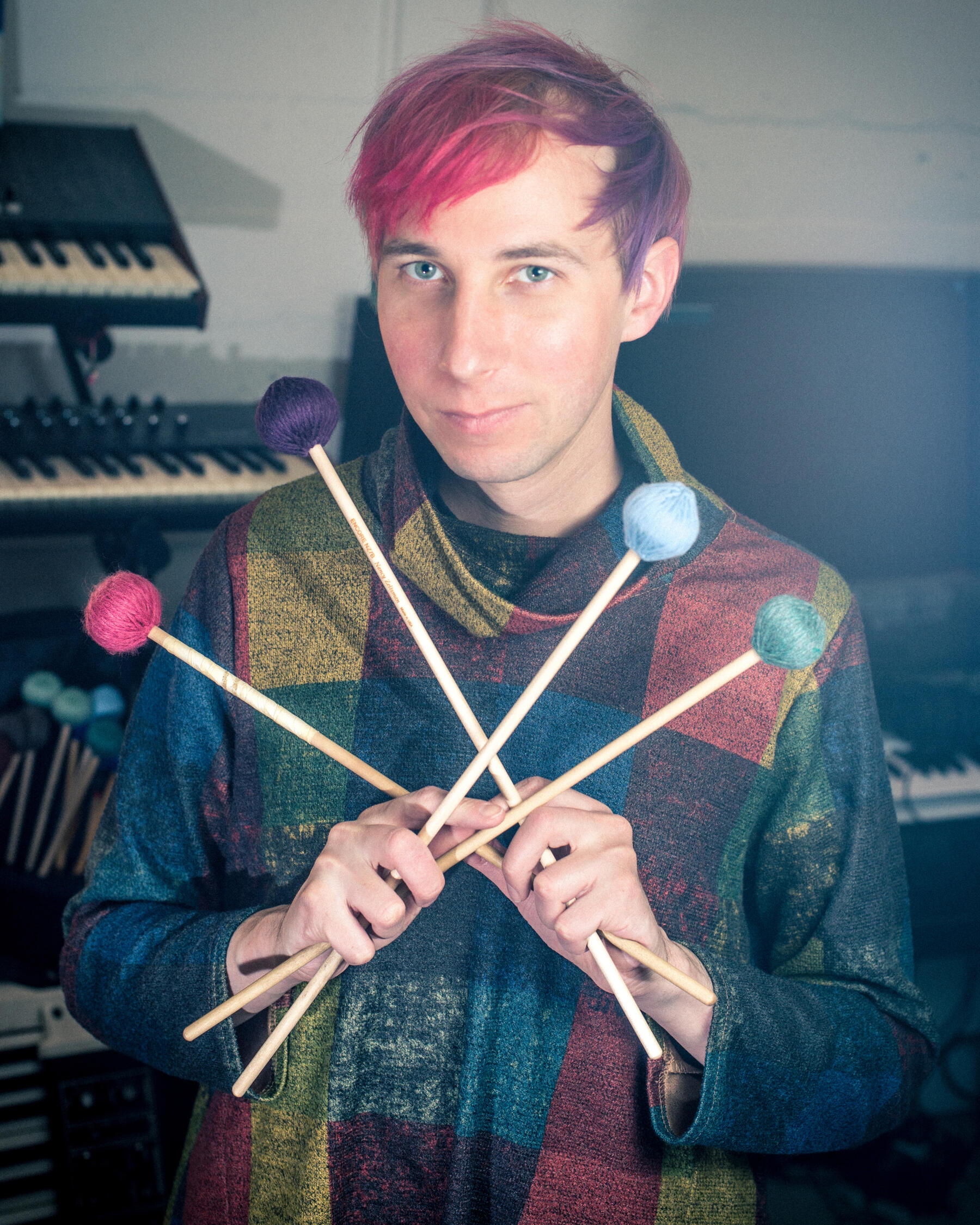 Biography
Tommy Pedrini is a genre-bending composer, producer, vocalist, & marimbist who specializes in music for video games, animation, and artists, with a specific emphasis on Japanese commercial music.Tommy's work on the core music teams for Nintendo's Advance Wars 1+2: Re-Boot Camp, Cartoon Network's OK K.O.! Let's Be Heroes and Titmouse's Mao Mao, Heroes of Pure Heart, as well as his work as lead Composer/Producer on WayForward's Vitamin Connection, have earned acclaim from fans and critics alike.Tommy has a Bachelors of Music in Film Scoring and a Masters of Music in Music Production from Berklee College of Music. While at Berklee, he studied marimba with Nancy Zeltsman, who inspired his lifelong love of the instrument; Tommy plays and records on a five-octave Marimba One marimba and frequently incorporates it into his projects. Tommy is currently on faculty in the Music Production & Recording department at the Los Angeles College of Music in Pasadena, CA, where he teaches DAW techniques and Music Production for Video Games.When not working, Tommy enjoys making music with his partner milkyPRiSM & his band Cats on Mars. He has also spent years producing musical events that celebrate Japanese popular music and is a senior alumni of the Karaoke Kaizokudan and Tune in Tokyo crews.
---
Full Credits
| Title | By | Year(s) | Role(s) | |
| --- | --- | --- | --- | --- |
| Advance Wars 1+2: Re-Boot Camp | Nintendo / Intelligent Systems / WayForward | 2023 | Arranger, Composer, Music Production, Marimba, & Story Adaptation (Script) | 🎮 (Switch) |
| Rose & Camellia Collection | NIGORO / WayForward | 2023-2024 | Arranger, Producer, & Lyrics Adaptation (OP/ED Themes) | 🎮 (Switch) |
| Big Bads | Hit Point Press | 2023 | Composer/Producer, Vocals | 🎲 |
| Soda-Powered Penguin | Domo Yoro | 2022–2023 | Guest Composer | 🖥 |
| Chiki's Chase | dvdfu | 2022 | Marimba | 📱 |
| Fool's Gold: Into the Bellowing Wilds | Hit Point Press | 2022 | Composer/Producer, Vocals, Marimba | 🎲 |
| Humblewood | Hit Point Press | 2022 | Composer/Producer, Marimba | 🎲 |
| 地球外少年少女 / The Orbital Children: Main Theme "Oarana" | 春猿日 (harusaruhi) / Vincent Diamante /Avex Pictures / Netflix | 2022 | Music Production, Score Prep, Marimba | 📺 |
| Heckna! | Hit Point Press | 2021 | Composer/Producer, Marimba, Vocals, Mastering | 🎲 |
| Vitamin Connection | WayForward / Limited Run Games | 2020 | Lead Composer, Producer, Lyrics, Vocals, Marimba, & Writer (Script) | 🎮 (Switch); 🎊 "Music of the Year," Nintendo Force |
| Mao Mao, Heroes of Pure Heart | Titmouse / Cartoon Network | 2019–2020 | Composer, Background Vocals, Marimba | 📺 |
| OK K.O.! Let's Be Heroes | Cartoon Network | 2019 | Composer (Season 3), Background Vocals, Marimba | 📺 |
| Sky: Children of the Light | thatgamecompany | 2019, 2021 | Production & Score Prep; Mastering Assistant (OSTs 2+3) | 📱 |
| 「ヒト」 ("Hito") ・ 天地創造 〜始まりの七日間〜 (_Tenchi Souzou ~Hajimari no Nanokakan~_) | Aiko Oi | 2018 | Vocals & Marimba | 💿 |
| Dodge Club Pocket | James Montagna / ULTRANIMBUS | 2017 | Composer & Producer | 📱 |
| Dodge Club Party | James Montagna / ULTRANIMBUS | 2016 | Composer | 🎮 (Wii U) |
| Small Window | Mint Potion Productions | 2016 | Additional Composition, Vocals, Streaming Presenter | 🖥 |
| Disney Descendants (The Official Mobile Game) | WayForward / The Disney Channel | 2015 | Composer & Producer | 📱 |
| "When We Dream" ・ Frequency Blitz 3 | 千Π / Attack the Music | 2015 | Vocals | 💿 |
| Shovel Knight | Yacht Club Games | 2014 | Vocals (Trailer #2) | 🖥 |
| Wonder Momo: Typhoon Booster | WayForward / Bandai Namco Games | 2014 | Vocals, Additional Composition | 🎮 |
| Wonder Momo (Anime) | ShiftyLook / Graphinica / Bandai Namco Games | 2014 | Composer (EDs "Colors" & "Picogram") | 📺 |
| YSTK | ULTRANIMBUS | 2014 | Producer, Arranger, & Vocalist | 💿 |
| Matchblox | AEUS Technologies | 2014 | Composer | 📱 |
| Bravoman: Binja Bash | ShiftyLook / Hiptic Entertainment / Bandai Namco Games | 2014 | Composer | 📱 |
| Bravoman | ShiftyLook / Copernicus Studios / Bandai Namco Games | 2013–2014 | Composer, Sound Designer, Engineer (Final Dub, Mix, & Master) | 📺 |
| "The Impresario" ・ Balance & Ruin | Jake "virt" Kaufman / OverClocked Remix | 2013 | Vocalist | 💿 |
| 50 Shades of Domestic Grey (Short) | SMBC Theater | 2013 | Composer | 🖥 |
| Adventure Time: Hey, Ice King! Why'd You Steal Our Garbage?!! | WayForward / Cartoon Network | 2012 | Vocals, Additional Composition | 🎮 (3DS/DS) |
| Pop Pop Battle J | ULTRANIMBUS | 2012 | Audio Director, Composer, Sound Designer, & Game Producer | 🎮 |
| Losing Lola | Rhianne Paz | 2012 | Composer | 🎞🎊 Official selection, 2012 Los Angeles Asian Pacific Film Festival |
| Clyde vs the Maze | Team Clyde | 2011 | Audio Director / Composer | 📱 |
| The Legend of Zelda (Parody) | SMBC Theater | 2011 | Composer | 🖥 |
| Maganda | (Artist) | 2009–2010 | Producer | 💿 |
| Cuentas de mi Abuelita | Grupo Califas | 2010 | Mixing & Mastering | 💿 |
| The Inferno | Javaground Ltd / xPressed | 2009 | Composer & Sound Designer | 📱 |
| Wheel of Fortune (Mobile) | Javaground Ltd / Sony Pictures Entertainment | 2009 | Sound Designer | 📱 |
| James Bond: Top Agent | Javaground Ltd / Sony Pictures Entertainment | 2009 | Sound Designer | 📱 |
| The Bolero Project | Francisco Castillo / BOC Records | 2009 | Producer | 💿 |
| 2012: Apocalypse (Mobile) | Javaground Ltd / Sony Pictures Entertainment | 2008 | Sound Designer | 📱 |
| Zombieland (Mobile) | Javaground Ltd / Sony Pictures Entertainment | 2008 | Sound Designer | 📱 |
Discography
Releases
Appears On